Motivational Profiles for Physical Activity: Cluster Analysis and Links with Enjoyment
Keywords:
physical activity, motivation, health behavior, exercise psychology, theory, cluster analysis, enjoyment, adults
Abstract
The primary purpose of this study was to explore self-determination theory-based motivational profiles for physical activity in a sample of Canadian adults. A secondary aim was to investigate the relationship between these motivational profiles and enjoyment of physical activity. One hundred and twenty adults with an average physical activity level falling below recommended guidelines completed the Behavioural Regulations in Exercise Questionnaire-2 in addition to the Physical Activity Enjoyment Scale. A cluster analysis confirmed three distinct clusters: self-determined, motivated, and low motivation. The clusters differed significantly from one another with respect to enjoyment, with high enjoyment scores in the self-determined and motivated clusters. The findings are interpreted in light of this investigation's contribution to the study of adult motivational patterns within the Self-Determination Theory perspective. The value of considering the magnitude of different motivational styles in understanding physical activity enjoyment is also discussed.
Cette étude visait, dans un premier temps, à examiner les profils motivationnels basés sur la théorie de l'auto-détermination  de pratique d'activité physique chez un échantillon de Canadiens adultes et, dans un deuxième temps, à explorer les liens entre les profils motivationnels et le plaisir dérivé de cette pratique d'activité physique. Cent-vingt adultes dont le taux moyen d'activité physique était inférieur au taux recommandé par les lignes directrices ont répondu au questionnaire-2 sur les règles comportementales de l'exercice (Behavioural Regulations in Exercise Questionnaire-2) et à l'échelle de plaisir dérivé de pratique d'activité physique (Physical Activity Enjoyment Scale). Une analyse typologique a confirmé l'existence de trois groupes distincts : les personnes autodéterminées, les personnes motivées et les personnes peu motivées. Sur le plan du plaisir, des différences notoires ont été observées d'un groupe à l'autre. Les personnes autodéterminées et motivées affichaient les niveaux de plaisir les plus élevés. Ces résultats sont interprétés en fonction de l'apport de la présente enquête à l'étude des structures motivationnelles des adultes, qui s'inscrit dans le sillon de la théorie de l'autodétermination. Les auteurs ont également souligné l'utilité de tenir compte de l'ampleur de divers styles de motivation pour mieux comprendre le plaisir que les gens peuvent tirer de la pratique d'activité physique.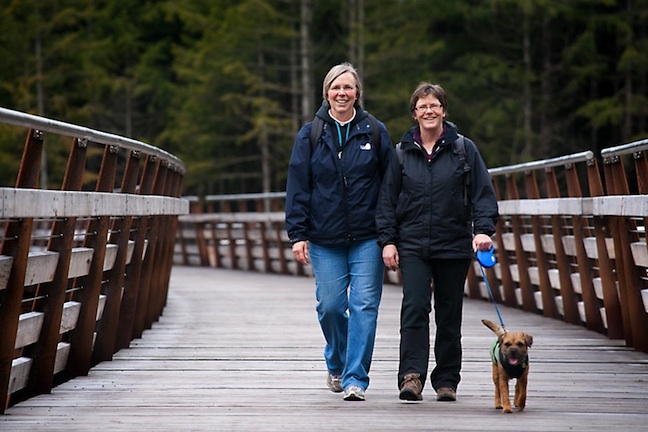 Downloads
Section
Feature Articles / Articles de fond
License
Authors who publish with this journal agree to the following terms:
Authors retain copyright and grant the journal right of first publication with the work simultaneously licensed under a Creative Commons Attribution-Share Alike 2.5 Canada License that allows others to share the work with an acknowledgement of the work's authorship and initial publication in this journal.
Authors are able to enter into separate, additional contractual arrangements for the non-exclusive distribution of the journal's published version of the work (e.g., post it to an institutional repository or publish it in a book), with an acknowledgement of its initial publication in this journal.
Authors are permitted and encouraged to post their work online (e.g., in institutional repositories or on their website) after publication, while providing bibliographic details that credit PHENex (See The Effect of Open Access).