A Formative Evaluation of the Feel the Power Feel Fit Girls Program (FTPFFGP): A Physical Activity Program for Female Adolescents
Alison Bochsler

Lakehead University

John M. Dwyer

Dept of Family Relations and Applied Nutrition, University of Guelph

William J. Montelpare

School of Healthcare, University of Leeds
Keywords:
Physical activity, adolescents, intervention, females, health promotion, physical activity involvement, females and activity behaviours
Abstract
A formative evaluation was conducted to determine successes, challenges, and improvement areas within Feel The Power Feel Fit Girls Program (FTPFFGP), a program designed to increase physical activity levels among female adolescents.  Two cohorts were identified within this study of N=121 participants (n1=53, n2= 68).  Key informant interviews, focus groups, and questionnaires were utilized.  The results indicated that various promotion strategies were effective but need to be sustained over time; students enjoyed participating and would like additional activities to be provided; resource constraints in providing activities need to be addressed; participants liked the various incentives for participation; having external funding for the program and staff support were deemed essential to the success of the program. On a procédé à une évaluation formative pour déterminer les réussites, les défis et éléments à améliorer, de Feel The Power Feel Fit Girls (FTPFFG), un programme ayant pour but d'accroître la pratique d'activité physique chez les adolescentes. Un groupe de 121 adolescentes a été divisé en deux cohortes (n1=53, n2= 68). Les chercheurs ont ensuite interviewé des informatrices clés, mis sur pied des groupes de consultation et distribué des questionnaires. Les résultats ont démontré ce qui suit : il existe diverses stratégies de promotion efficaces, mais ces dernières doivent être maintenues au fil du temps; les étudiantes aiment participer et veulent qu'on leur propose d'autres activités; la pénurie de ressources risque de nuire aux activités et il faut trouver une solution; les participantes aiment les divers incitatifs qui les encouragent à participer; il faut absolument trouver des sources externes pour financer le programme et le personnel. Tous ces éléments sont nécessaires à la réussite du programme.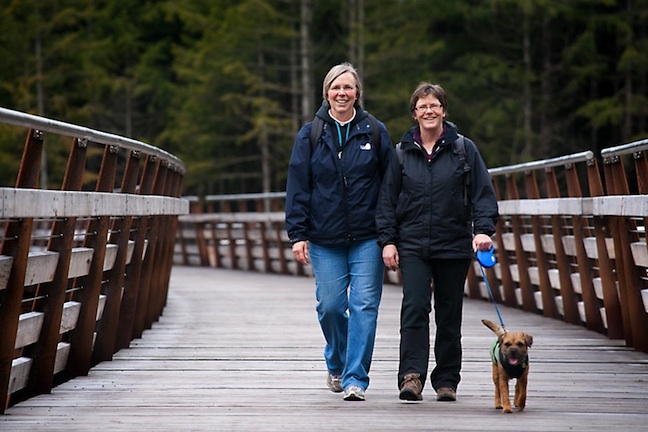 Section
Feature Articles / Articles de fond
Authors who publish with this journal agree to the following terms:
Authors retain copyright and grant the journal right of first publication with the work simultaneously licensed under a Creative Commons Attribution-Share Alike 2.5 Canada License that allows others to share the work with an acknowledgement of the work's authorship and initial publication in this journal.
Authors are able to enter into separate, additional contractual arrangements for the non-exclusive distribution of the journal's published version of the work (e.g., post it to an institutional repository or publish it in a book), with an acknowledgement of its initial publication in this journal.
Authors are permitted and encouraged to post their work online (e.g., in institutional repositories or on their website) after publication, while providing bibliographic details that credit PHENex (See The Effect of Open Access).