Hackmatack Has a New Facebook Page!!
Abstract
Hackmatack Has a New Facebook Page! LIKE and FOLLOW us and be entered to WIN a complete set (10 books) of the 2017-2018 English Fiction nominated books! The Hackmatack Children's Choice Book Awards is back for its 19th year. The program for children in Grades 4, 5 and 6 introduces young readers from Atlantic Canada to great Canadian books and authors.Participants read from the selected Hackmatack books and cast votes for their favourites in March 2018. The program is a great way to get kids reading.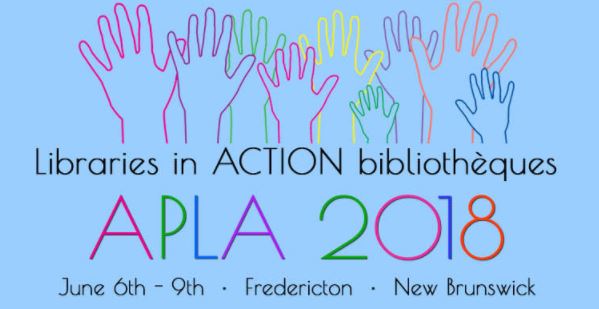 Individual authors hold the copyright to articles published in the APLA Bulletin. In accordance with copyright law, those who wish to reprint articles for any use that exceeds the scope of users' rights described in the Copyright Act of Canada must contact the individual author for permission. The opinions expressed in articles are not necessarily those of the editors or the Association.