Report for Games@the Library 2016
Abstract
This report covers the planning and evaluation of the APLA sponsored event Games@the Library. Information includes how Atlantic libraries participated in the event and recommendations about how to improve Games@the Library if it is held again. The winner of the Grand Prize Draw is mentioned and a photo of the winner is included.
References
The evaluation survey was anonymous so it is impossible to cite or quote excerpts from the survey in detail. The survey was created by myself and the data is more indepth in the complete report destined for the APLA Executive. This report is a condensed version.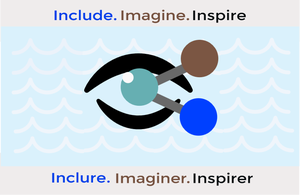 Downloads
Additional Files
License
Individual authors hold the copyright to articles published in the APLA Bulletin. In accordance with copyright law, those who wish to reprint articles for any use that exceeds the scope of users' rights described in the Copyright Act of Canada must contact the individual author for permission. The opinions expressed in articles are not necessarily those of the editors or the Association.